HEADS UP!

Temporary holds are placed when I send an invoice. Invoices not paid within 24 hours of receiving them will be canceled. THANK YOU

CALL FOR DETAILS 760-990-3862 (text) or leave voice message 208-628-2772
UPDATE 9-14-21

due to a lack of local interest in purchasing chicks and the inability to safely ship them i am forced to say I WILL NOT BE HATCHING ANY CHICKS IN 2022, hatching eggs will be available to purchase.

Special requests for hatching can be arranged with a pre-purchase agreement.
Shipping Eggs
EGGS SOLD ON EBAY
We ship all eggs USPS Priority Mail, insured and double boxed. The insurance is for lost shipment or damage to the box resulting in damage to the eggs inside. There are NO GUARANTEES on fertility or hatchability once eggs leave my hands. HATCH AT YOUR OWN RISK
Shipping in foam blocks

- 6 to 12 eggs
Foam Block

- Holds 6 eggs each

$5 each
chick box

12 x 10 x 6

$10
Horizon single bird box

18 x 8 x 20

$15
Horizon large bird box

16 x 16 x 16

$15
Horizon OMNI box

24 x 18 x 16

$40
Heat Pack -
$3 each
Chick Bedding -
$5 each
Ice Pack

- for Eggs being shipped during high heat.

$3 each
picked up here

- Paid in advance of collecting

Eggs can be ordered and pickup up at the ranch after collecting but all orders must be paid in full in advance of collecting.
Packing in Foam
Click on the images below to view larger
Eggs are collected two to three times a day and stored in a cool dark cabinet. The eggs are rotated twice a day to help keep the yolk centered. Only the freshest collected eggs (no more than 4 days old) will be sent to the buyer. Older eggs are incubated here.
Empty foam shipping block
eggs firmly tucked into the foam blocks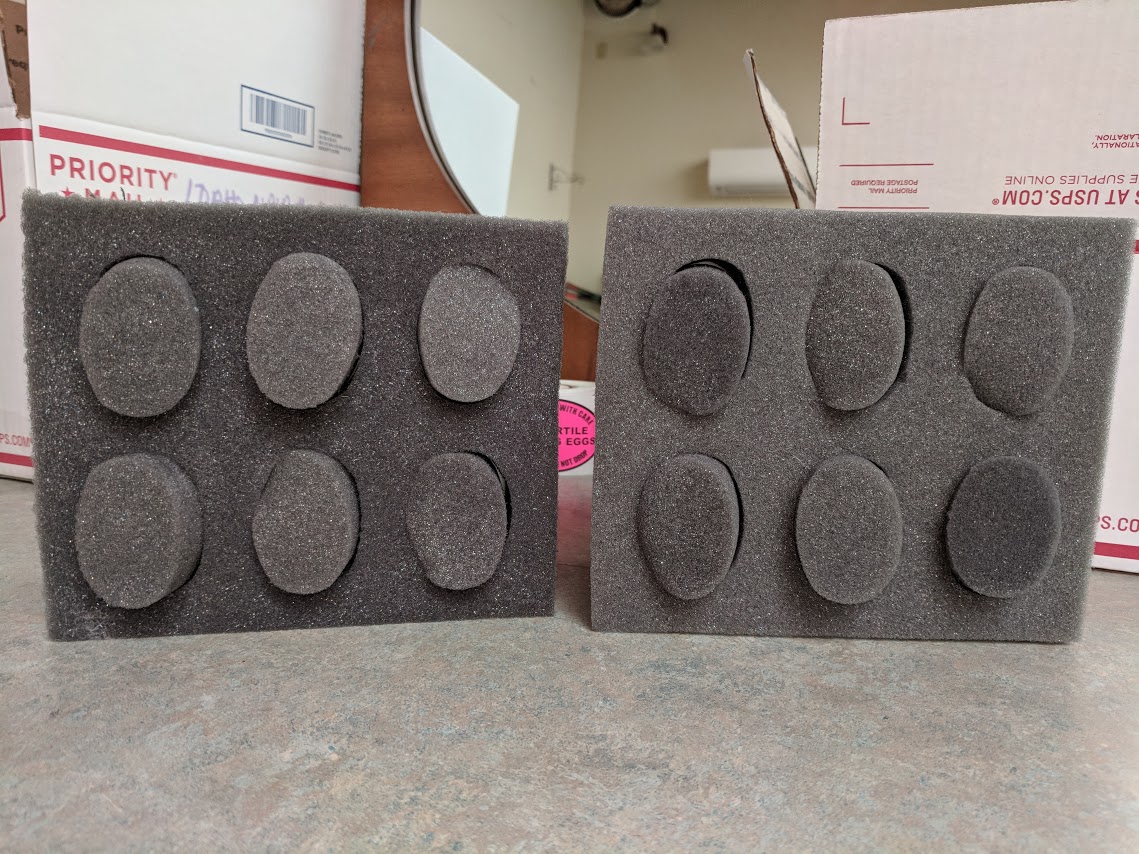 protective foam caps are placed on both sides of the eggs to give them a completely secure foam padding.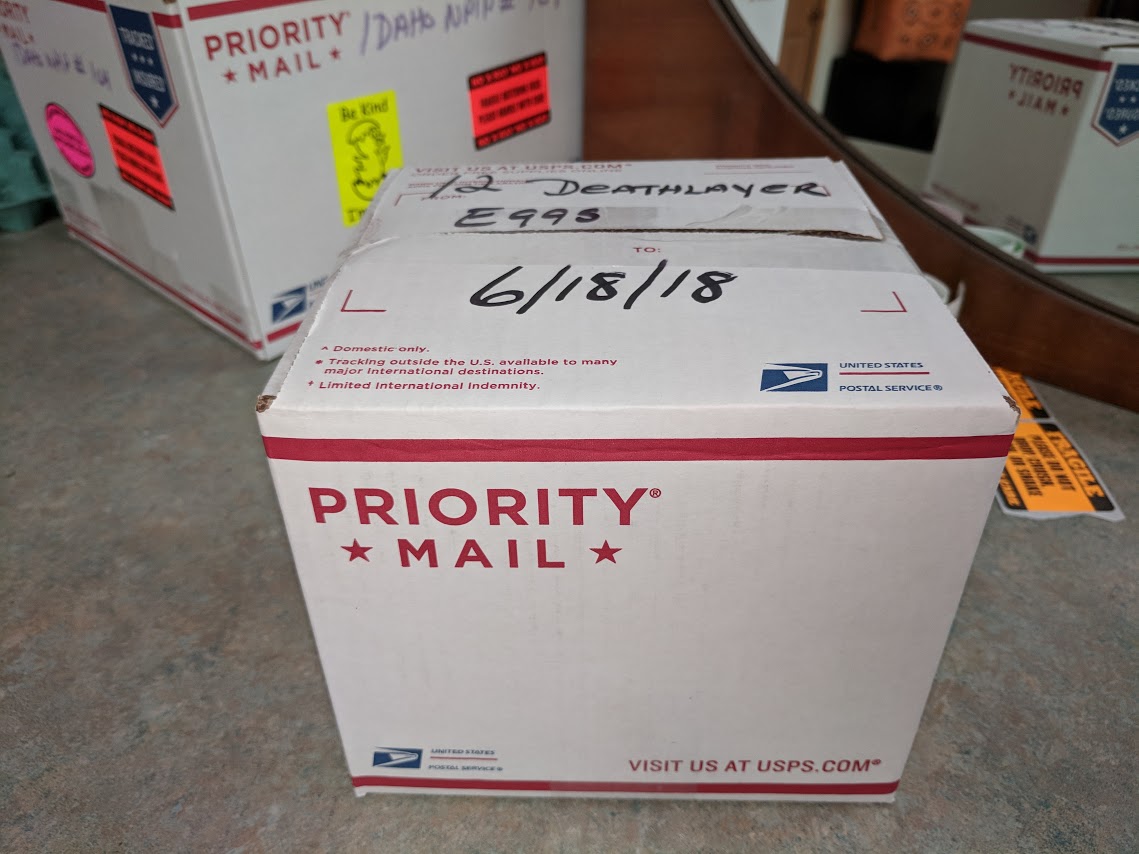 9 x 9 USPS Priority mail shipping box with foam blocks inside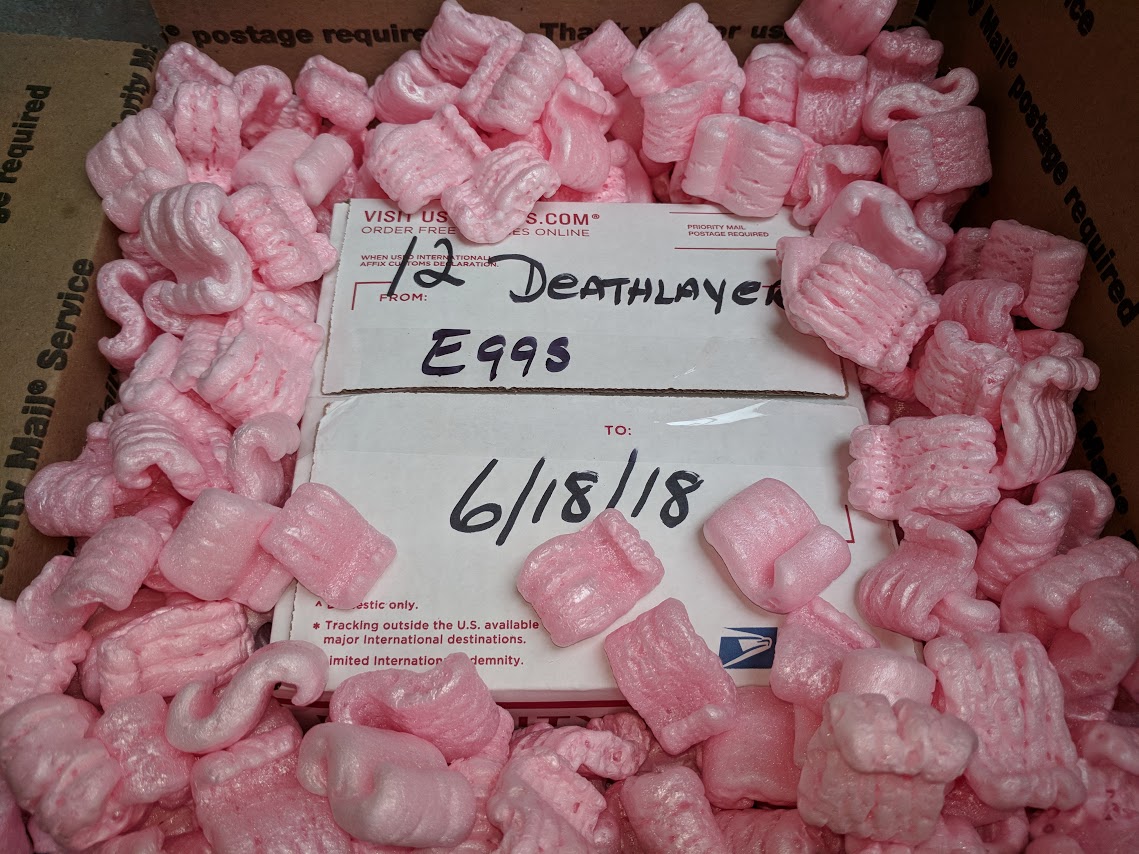 9 x 9 shipping box is placed inside the larger 12 x 12 USPS Priority mail shipping box with peanut packing material tucked all around to help center the smaller box and provide a much needed "crush zone"
shipping information and NPIP number are on the outside of the box along with fragile, caution, do not x-ray, hatching eggs stickers are placed on the top and on all the sides. NPIP paperwork and receipt are inside the shipping box.